Dr. Tina as a Professional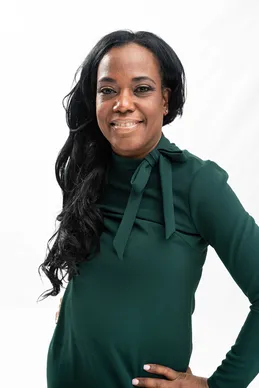 Dr. Tina Scott is an accomplished psychotherapist, best-selling author, businesswoman, thought leader coach, speaker, and trainer who started her career in the Healthcare Industry. Through hard work, determination and faith, she became a senior health care executive and prevailed in several organizations for over 20 years. Dr. Tina received a Doctorate Degree in Healthcare Administration and has extensive experience running strategic operations for multiple high-volume healthcare delivery departments. She has proven her ability to deliver measurable improvement outcomes while enhancing program success. Dr. Tina also has been consistent with implementing methods that promote a culture of service excellence.

In addition to her years of experience as a senior health care executive, Dr. Tina received a Master's Degree in Community Clinical Counseling. Dr. Tina has always had a passion for helping people reach their full potential from the inside out. With her passion for psychotherapy and her commitment to business excellence, Dr. Tina merged her two skills and became an organizational psychology practitioner. Her focus became Diversity and Inclusion, Service Excellence, Human Capital, and Retention. Dr. Tina is a College Professor, an ICF Certified Coach, an approved Clinical Supervisor, and a Licensed Professional Counselor specializing in breakups, self-esteem, loss, divorce, and independent living. She offers a highly personalized approach tailored to meet the individual needs of her clients to obtain the personal growth they are striving to achieve.

Dr. Tina is a loving wife to a husband she has been with for over 30 years and the proud mother of three awesome children. She is a loyal friend and a kind person who has loved, lost and learned a good deal about herself and life along the way. Dr. Tina works with companies, organizations, and individuals to eliminate stress, maximize success, and create extraordinary relationships at home, work, and the community. She diligently aids clients in deconstructing obstacles that hinder healthy living of the mind and spirit.

Dr. Tina served as a contractor for the Wounded Warrior Program, where she offered clinical support to soldiers with PTSD. In addition, Dr. Tina is a contractor for the NFL to help them around transition, adjustment challenges and assist with success on and beyond the field. A well sought after public speaker, Dr. Tina led her expert insight on Old School 100.3 FM, a broadcast segment called "Moments with Dr. Tina," as well as on the viral Internet radio show "Diva Docs." She was a guest host of the show, "Physicians on Air," and guest host with Thera Milling on WURD 900 AM. Dr. Tina offers her professional expertise on local news channels. In the community, Dr. Tina served on the board of WIC and Habitat for Humanity. She is the Clinician Think Tank founder that focuses on educating, empowering, and encouraging clinicians on all levels. In addition, she is the founder of Therapy Parties, where she travels worldwide, hosting parties that allow for therapeutic conversation to take place on the other side of the couch. In her church, she is a First Lady and a dedicated leader of the Women's Ministry; Dr. Tina assists the churches on their Marriage Enrichment Ministry, Grief Ministry, Youth Ministry, and Women's Ministry. Dr. Tina's life scripture is Jeremiah 29:11, "For I know the plans I have for you," declares the LORD, "plans to prosper you and not to harm you, plans to give you hope and a future."